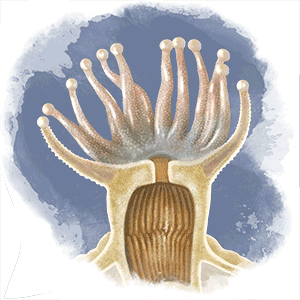 Explore the vibrant world of coral reefs through videos, an online game, and hands-on activities.
In this elementary school classroom activity you'll learn about what coral is, how groups of them can grow into a reef, and what threats they face with climate changing the ocean temperatures. You'll also meet Smithsonian experts in the field, using cutting-edge technology to combat climate change.
Aligned to Next Generation Science Standards (4-LS1-1, 5-PS3-1, and 5-LS1-1).